Today, most products on the market have direct or indirect competition. This means companies have to be creative in the way they want to position a brand in order to have a broader presence in supermarkets, a competitive advantage, and above all, a recurring customer fan base that buys their products.
Normally the competition reacts by lowering the price of their product or by doing sales promotions where more units are sold for the price of one. All of this to incentive inventory turnover and fight competitors.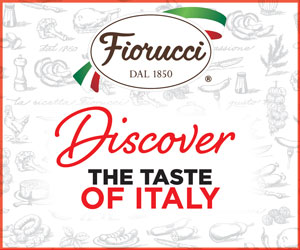 If done incorrectly, these actions can backfire on the brand and the product category because when the consumer gets used to buying a product at a reduced price, it can be difficult to have them pay the regular price again as the market has become accustomed to paying a lower price.
We must determine what is the differentiating factor that sets us apart from our competition, the impulse buy factor that led the consumer to pick our product versus that of the competition. In essence, understand the reason behind the consumer decision to pick our brand and not others so that we can create a strategic action map.
Once we identify our strengthens, we must capitalize on them to create an even better product that generates value to the consumer. We ought to find our product's attributes that made our product look good in the eyes of the consumer and reinforce those attributes and develop a competitive advantage to appeal even more to my already existing customer base and potential buyers.
Price is not everything when fighting for shelf presence. Today, we have consumers that are more analytical when purchasing a product. They fact check the information provided by the seller.
They use social media and peer recommendations to make a decision. Consumer even research information on their mobiles at the point of sale before acquiring a product. Nowaway's, consumers will research everything about your brand before making a final purchase decision.
Adding value to a product in order to generate a competitive advantage over competitors is the key to customer acquisition and targeting new niches in your industry.
Having a competitive advantage will help your brand avoid relying on price reduction strategies to compete with other brand's products.
When a product satisfies the consumer but offers additional value that your competition does have, you can rest assured consumer will be willing to pay that extra money for your product.
In conclusion, it's more advantageous to design a product that has a competitive advantage rather than a product that has to rely on lower prices to compete.
Your job as a brand is to create a memorable story around your product that will quickly tell what your product is and that conveys what your product brings to the table in terms of benefits for the customer.