Patience. The new iPhone X (pronounced iPhone 10) will be available for purchase until November 3. But if you don't want to wait and prefer to save $200 or more and you're happy with the more traditional and less luxurious version, the new iPhone models 8 and 8S can be purchased from September 22.
The expected official launch of the new Apple smartphones was held last Tuesday at its headquarters in Cupertino, California, where they celebrated the tenth anniversary of the iPhone, the cell phone that revolutionized the industry, turning a communications device into a high tech device which has become indispensable in the everyday life of consumers.
Apple's chief design officer, Jony Ive, described the technological evolution they have achieved during the past decade. "With the introduction of iPhone ten years ago, we revolutionized the mobile phone with Multi-Touch. iPhone X marks a new era for iPhone — one in which the device disappears into the experience."
According to technology experts at Techcetera.com, what's really important about the new iPhone models is the A11 Bionic processor that has a built-in neural network in its physical design. Techcetera experts believe that "there are not only 6 cores (4 efficient and 2 high-performance) that are 70% and 25% faster than the A10 Fusion but the processor can make 600,000,000,000 operations per second, including several based on machine Learning and artificial intelligence protocols."
Analysts also put into context the value of the iPhone X, with a base price of $ 999 while the 8 and 8S models have a base price of $ 699 and $ 799 respectively. Media experts like Business Insider, The Verge, PCMag, Wired, recognize that the iPhone X is expensive, at the level of a luxury item, but likewise, due to their advanced technology and the quality of their design, they consider that it is worth the expense, if your budget allows it.
"Today, $1,000 for a phone may feel like an inconceivable purchase, but the smartphone of next year, and the year after that, may cost as much or more. That device will be better, and people will likely buy it because it will be even more deeply intertwined into our daily lives," wrote Nick Statt of The Verge.
Related: Smartphones, a Vendor's Secret Weapon on the Street
iPhone X Specs
8-inch OLED display with 458ppi pixel density
2,436×1,135-pixel resolution (Apple calls this a Super Retina display)
Dual 12-megapixel rear cameras with OIS on both cameras
Portrait mode with portrait lighting feature
Front-facing 7-megapixel camera has portrait mode now, too
No home button
Face ID to unlock the phone (hold your phone up to your face)
A11 Bionic processor
Glass back and front
GIF by Alexandra Able/CNET
Supports wireless charging
64GB and 256GB options
Water- and dust-resistant
Animojis make emojis out of you
iOS 11 software with Siri improvements
Black and space gray (no gold)
The new iPhone models 8 and 8 Plus arrive in September 22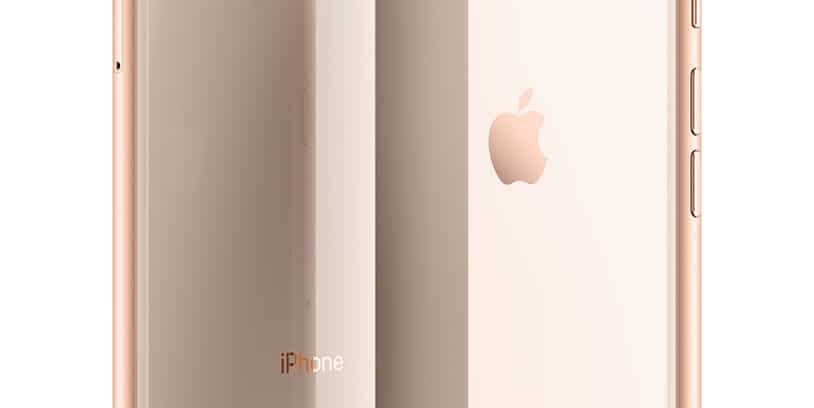 The new iPhone models 8 and 8 Plus have upgrades in camera, processor and add wireless charging. Both features a new glass and aluminum design in three colors, silver, space gray and gold and are water- and dust-resistant.
Like the iPhone X, both have the A11 Bionic chip. It features a six-core CPU design with two performance cores that are 25 percent faster and four efficiency cores that are 70 percent faster than the A10 Fusion, use in the iPhone 7.
The iPhone 8 Plus features dual 12-megapixel cameras and introduces Portrait mode with Portrait Lighting, allowing customers to capture stunning portraits with a shallow depth-of-field effect in five different lighting styles. The 8 model have only one improve 12-megapixel camera.
The glass back design enables a wireless charging solution. Wireless charging works with the established Qi ecosystem, including two new wireless charging mats from Belkin and mophie, available from Apple.com and Apple Stores.
Consumers will be able to order iPhone 8 and iPhone 8 Plus beginning Friday, September 15, with availability beginning Friday, September 22. Both models will be available in increased 64GB and 256GB capacity starting at $699.