Bellaria Jiménez is the president of MassMutual Tri State, a company that focuses on building long-term relationships with people, employees and owners of business to help them achieve financial security.
With 22 years of experience in financial planning, Bellaria directed a team of 43 directors and 150 sales representatives who respond to the needs of more than 210, 000 clients, $6, 700 million in client assets, and have offices in New Jersey and Pennsylvania.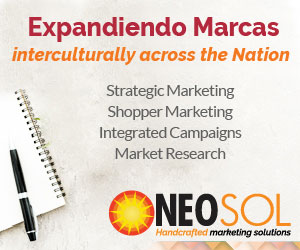 "My passion for helping people achieve their financial tranquility was a result of the experiences in my own family," said Bellaria to LastinasinBusiness.us. "We came from Venezuela when I was 7 years old because my father was a known local artist who wanted to advance in his studies in the United States," she remembered.
However, as an artist, he was never able to reach the level of notoriety that he had achieved in Venezuela. He explored other opportunities to provide for his family, starting a small newspaper printing shop.
"My father never had good advice from the professionals that surrounded him; he had to work until old age and retired with a very small pension," explained Bellaria.
In 1995, Bellaria started working in the finance industry. "My beginning was very difficult. I tried to surround myself with the best mentors and more experienced colleagues to teach me the way," she said. "Tell me who you are going to have lunch with and I will tell you how successful you are; This was and remains my motto, constantly learning from others."
Bellaria continued her studies to obtain her license in Finance Planning. Working at that time for First Investors, she saw an opportunity to join MetLife, an established finance company that had great achievements throughout 15 years.
Related: VP of Compare Foods "In the Heart of the Neighborhood"
"It was during all these years that I discovered my passion for helping others reach their goals. My manager took note of this talent and started offering me some management responsibilities. I didn't suspect in that moment that big changes would come in my professional life," she said.
Taking a step towards spectacular leadership
In 2016, MetLife sold the Individual Division of Distribution to Mass Mutual.
"They offered me a leadership paper for which I had been preparing for, without knowing, for many years. It was an emotional moment, full of contradictory emotions, but I knew that I was ready," she said.
As president of MassMutual Tri State, Bellaria focuses on helping individuals and business properties, especially women, who need guidance and customized solutions for their specific needs.
In MassMutual Tri State, Bellaria's team is working hard to attract young men and women that wish to have an opportunity to progress in their careers. "Lots of people think that you need higher studies to have a career in finance planning, but truthfully, you only need a passion for helping others and a series of certifications and licenses that we offer in MassMutual State and we help all potential candidates achieve them," she said.
Bellaria has received numerous awards, including Outstanding Person of the Corporation of the Year 2005, 50 Top Women in Business in New Jersey in 2014 and the Outstanding Women's Award 2016 by El Diario.
She had the honor of ringing the opening bell on Wall Street in April 2010, an achievement that few Hispanic women in Mass Mutual have achieved.