Social media is a powerful tool. In this day and age, if someone is not aware of that fact, they are very behind on the transformative influence that social media platforms offer. For example, the more a person knows about your company, begins to like it, finds it relatable and worthy of their attention, is the decision factor for that person becoming a customer. Of the many platforms, however, Instagram has become all the rage and quickly spread into a top marketing tool for the food industry, as well as many other businesses.
If you go into any restaurant or café shop, there's no doubt you'll find a millennial taking a photo of their food or coffee, hoping to capture that perfect Instagram-worthy shot. That's how information spreads. Instagrammers are not only sharing these photos and documenting their everyday lives, but choosing that location, that restaurant, that shoe brand, etc. That person's followers will want to know what restaurant they were at where they serve that meal so they can take a similar photo themselves.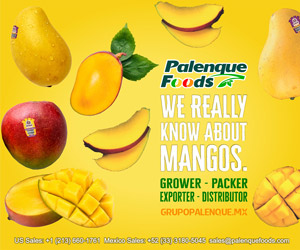 According to an article in the Independent, 18-35-year-olds spend five whole days a year browsing food images on Instagram and 30 per cent will avoid a restaurant if their Instagram presence is weak.
"It affects me when I see a bad review," said chef Ned Bell of the Four Seasons Hotel in Vancouver, in a recent interview in Wired Magazine, "but it affects me more when someone takes a bad photo of my food. I worry about what my food looks like on the social media world."
Instagram promotes more than beautiful images, but a lifestyle and everyone wants a piece of it. Restaurants, as well as the food industry itself, have quickly caught on to the want for this aesthetic lifestyle, especially those hoping to reach the millennial generation. According to a Pew Research study, 55 percent of all online 18- to 29-year-olds in the U.S. are using Instagram.
Businesses in the food industry try to appeal to Instagram users
Many restaurants go out of their way to make sure the appearance of their place is aesthetically pleasing to the eye. Not only that, but many businesses in the food industry take high-quality photos of their products or meals for their Instagram account and encourage customers/viewers to send in their own photos of their products. In this way, the relationship and relatable qualities grow between business and customer. In Instagram's blog, the company writes that users want to know where their food comes from and the story behind it is as important as how it photographs and tastes. In older days, word-of-mouth was a good way for a company to know whether they were successful in retaining their customers. Nowadays, the amount of Instagram followers, likes and good photo quality determine that.
According to Tech Crunch, an American online publisher of technology industry news, Instagram doubled its user base in April 2017 to 700 million monthly actives in two years. According to Instagram, 80% percent of users follow at least one business, 60 percent say that they learn about a product or service on the platform and 75 percent of Instagram users take action, such as visiting a website, after looking at an Instagram advertising post.
Social networks, influencers and photos have a huge impact in today's world and for the food industry, are a great way of getting their message across to a receptive audience.