Recent studies revealed that the rate of obesity in adults in the United States continues to rise. An alarming news, just when the holidays arrive and we only think about eating and worrying about the diet in January.
No state in the country improved in 2017, compared to 2016, and seven states in the nation exceed 35% in the obesity rate.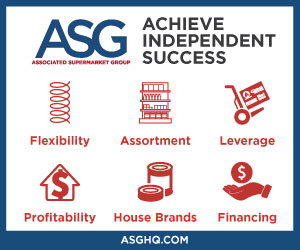 The Behavioral Risk Factor Surveillance System of the Centers for Disease Control and Prevention recently revealed that there are between 30 and 35% of obese people in 22 states and 19 states have adult obesity rates between 25 and 30%.
In other words, one in five adults is obese in the United States.
Unfortunately, obesity levels are higher in the Latino (47%) and African-American (46.8%) communities, followed by the white population (37.9%).
Obesity is a complex condition, but not impossible to combat. Nowadays there are alternatives and methods to control and eliminate it. It is in each one to take care of and help the friend or family member who suffers from it.
It is not just a matter of appearance, it affects from the pocket, to the self-esteem, the quality of life and can even have serious consequences for health and fatal complications.
Now that the holidays begin, follow these guidelines that I use in my life 12 months of the year, so that you can celebrate without thinking about how obesity can ruin Christmas:
Cook more at home with fresh products.
Eat more protein than carbohydrates. The pork is a healthy protein, especially if what you consume is the loin, the cut with less fat. Cook it in the oven, with herbs and spices typical of this season.
Eat before you get to parties, so you will not eat so much at dinner time.
Try to eat plenty of vegetables and salads.
Avocado is also healthy fat, consume it fresh and never processed.
Buy good quality olive oil. I use it as a substitute for butter. Also, to cook my pork loin, for the avocado and even for frying the eggs.
Exercise is not a year resolution issue, it is a religion, it should be part of your lifestyle. If it is not yet, start today. It helps your physical and emotional health.
If you know a friend or family member who suffers from obesity, help him, educate him and do everything you can so that he understands that we all deserve to have a good quality of life.
This situation begins when we are kids, educates your children and supports your family as a good team to prevent obesity.
Celebrate your parties, without extra calories and without complications.
Doreen Colondres is a celebrity chef. Author of the book The Kitchen Doesn't Bite. Follow her on Facebook and Instagram @DoreenColondres and visit www.LaCocinaNoMuerde.com , www.TheKitchenDoesntBite.com or buy her book on Amazon or iTunes.