There are days when I get nostalgic and think that the era of cooking has been devaluated. I think that the hour of sitting down and eating with the family has passed down from sacred to being forgotten. In my book The Kitchen Doesn't Bite, I write, "who says that eating fast and cheap was for smart people, if it only fills us with more pounds and diseases?"
When they ask me how I do it, I always say: "O am a firm believer in the phrase: we are what we eat."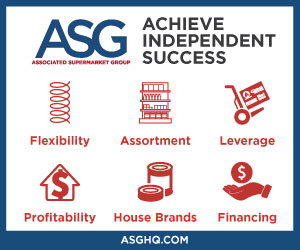 What we eat and drink has a direct impact on the way we look and feel. Our mood, agility, sleep and obviously health, are directly affected. Obesity is a problem that is physical, mental, emotional and one that cannot be ignored or it can drastically affect your life, leading to conditions such as diabetes.
I remember two techniques I grew up with: eating out a few times and only in good restaurants, as well as not eating meat every day so that the daily budget allowed you to buy better quality on other days of the week.
It's like a recipe and must be balanced. This change you're looking for starts with even analyzing what you purchase on grocery shopping runs, even what you eat when you eat out.
The Recipe for Eating Healthier
Eliminate processed foods, don't buy food ready by the pound, canned, frozen or in a box.
Consume more olive oil than butter.
Cook at home more and avoid eating in restaurants with extensive menus.  What I've learned from eating out has changed my life. Love yourself and eat better.
Eat soups and sauces without cream, at least when you dine out.
Eliminate pot sauces, prepare them at home even with a good tomato preserve.
Don't eat a high amount of salt and leave fried and sweet foods for once a week.
Buy more fresh vegetables. Roast them one day, put them in the pan another day, put them in soup, salad and even in stews, quinoa, pasta or rice and buy seasonal ones that are more economical and tasty. Try new recipes every week.
Add more fresh herbs, spices and ingredients such as garlic and ginger, that bring flavor and take you out of the routine.
Read the labels and buy a good quality of protein.
Buy everything as natural as possible and if it is something that comes with flavor, for example a yogurt, add the fruit yourself at home.
Drink water, lots of water. If you're like me, a lover of wine and tequila, remember to drink lots of water while you enjoy these beverages. That way you can stay hydrated and start cleaning your system. Avoid cocktails with sugars and processed juice.
Exercise 3 times a week as a minimum and give yourself new goals every day.
In the end, fill that sacred place that's called the kitchen with ingredients that our grandmothers would buy. Take a healthy lunchbox to school or to work, take care of the most valuable thing you have, your life. Don't give up, as the song Despacito says. The most important thing is that you decided to change your life today because "we are what we eat."
Doreen Colondres is a celebrity chef. Author of the book The Kitchen Does not Bite. Follow her on Facebook and Instagram @DoreenColondres and visit www.LaCocinaNoMuerde.com, www.TheKitchenDoesntBite.com