The President Trump's Administration announced a $12 billion aid package for US farmers who may be affected by retaliatory tariffs as a result of the trade war he unleashed with the imposition of tariffs on China's products, aluminum and steel.
Sonny Perdue, the Secretary of Agriculture, said that, "this is a short-term solution to allow President Trump time to work on long-term trade agreements that benefit agriculture and the entire US economy."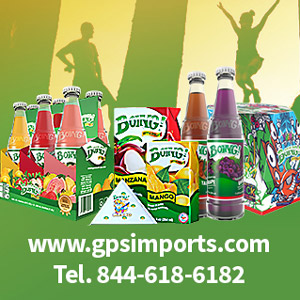 According to the Department of Agriculture, retaliatory tariffs have caused commercial damage by impacting various US products, including field crops such as soybeans and sorghum, livestock products such as milk and pork, and many fruits, nuts and other specialized crops.
In a statement, the USDA acknowledged that US products sent abroad are suffering delays to reach the market due to unusually strict or cumbersome entry procedures, which may affect the quality and marketing of perishable crops.
These programs will assist agricultural producers to meet the costs of disrupted markets:
USDA's Farm Service Agency (FSA) will administer the Market Facilitation Program (MFP) to provide payments to corn, cotton, dairy, hog, sorghum, soybean, and wheat producers starting September 4, 2018. MFP applications will be available online at www.farmers.gov/mfp. Producers will also be able to submit their MFP applications in person, by email, fax, or by mail.
USDA's Agricultural Marketing Service (AMS) will administer a Food Purchase and Distribution Program to purchase up to $1.2 billion in commodities targeted by unjustified retaliation. More than $400 million targeted purchases are fruits and nuts. USDA's Food and Nutrition Service (FNS) will distribute these commodities through nutrition assistance programs such as The Emergency Food Assistance Program (TEFAP) and child nutrition programs.
Through the Foreign Agricultural Service's (FAS) Agricultural Trade Promotion Program (ATP), $200 million will be made available to develop foreign markets for U.S. agricultural products. The program will help U.S. agricultural exporters identify and access new markets and help mitigate the adverse effects of other countries' restrictions.
For more information on how to get assistance, go to www.usda.gov
Interested producers may apply after their harvest is 100% completed and they can report their total 2018 production.
Eligible applicants must have an ownership interest in the commodity, be actively engaged in farming, and have an average adjusted gross income for tax years 2014, 2015, and 2016 of less than $900,000.
National Farmers Union (NFU), an advocacy organization representing nearly 200,000 farm families, considered this package a good first step in providing help to farmers. However, for most, the payments will fall significantly short of losses incurred, the NFU said.
Rob Larew, NFU Senior Vice President of Public Policy and Communications, stated: "Farmers Union wants to see the administration pursue fair trade agreements to the benefit of farmers and rural communities. But it must transition away from an ad hoc emergency aid strategy and to work with Congress to develop a legislative solution to low farm prices that keeps family farmers in business. While the current farm economy and outlook are bleak, the administration and Congress have the tools to protect family farmers over the course of this trade war."