For the last several years, we heard much about the need for product innovation within the dairy industry, and 2018 was no exception.
Yogurt and cheese manufacturers have both responded to consumers and have provided them with new product introductions which provide them with enhanced category and product experiences.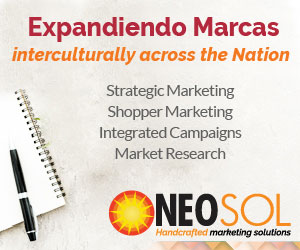 However, in the milk category, consumers have spoken with their wallets, and it is clear they no longer wish to purchase conventionally produced milk in a gallon container, in the quantity they once did.
They are no longer responding to reduced price points which once incented them to purchase and consume more milk.  While the amount of fluid we consume daily, hasn't increased, the number of beverage SKUs has, and consumers now have over 60,000 SKUs from which to choose to fulfill their beverage needs.
The competitive environment for milk is fierce.  Unfortunately, in the mind of consumers, milk is seldom considered a "player" when choosing a beverage to purchase.
Milk has become a commodity in product, flavor, price and packaging.  No doubt product innovation has occurred in the category during 2018; a quick analysis of the new product introductions, will confirm there is not a commodity mind set in the development and introduction of these new products.
They are innovative in nutritional components fulfilling consumers' desires for more protein and other functional nutrients; they are innovative in packaging (size, shape, material); they are innovative in flavor, providing consumers with flavor experiences which they have requested; and most importantly they are innovative in their pricing and promotional strategy.
What is innovation in pricing and promotion strategy?
It is establishing a price point which communicates a product's value to consumers, and which provides an even exchange for value delivered and value received.
Too low of a price commoditizes the product, reduces retailer and processor margin and dollar sales and it does not increase gallon consumption.  Syndicated data sources validate deep discounting milk does not increase consumption.
When a product is provided which delivers a real or perceived value to consumers, they will pay a premium for it.
While product innovation is a necessity for the viability of the milk category, innovation in thought to promote products, and a category, is also needed to be successful.
As we prepare to enter 2019, let's ask our industry these questions:  How are we developing a "bench" for innovative thought leadership in not only product development, but also in pricing, promotion and placement strategy?
Is the dairy industry one which is attracting a diverse workforce to cultivate new ideas?  Is the dairy industry supply chain represented on college and university campuses sharing the career opportunities in our industry?
Are we creating alternative work spaces to encourage creative thought? Are we incorporating consumer and syndicated data which will help develop a strategic plan for our products to fulfill consumer demand or will we continue our current practices hoping for a different result?
Let's build upon the product innovation successes of 2018 with innovative thought leadership to support and ensure success for the category.