Dear Readers… After a serious health scare which sidelined me for a few months…. I'm back! Before I jump back into writing about the grocery industry and the dairy category, I want to provide you with an update about the health journey.
Hopefully hearing about my health journey will be educational for you. If I can help anyone as result of what I've been through, it will somehow bring purpose to what I have experienced. In September 2017, while attending a family wedding in Valencia, Spain, I noticed a small loss of peripheral vision in my left eye.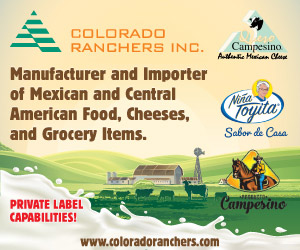 When I returned home, I visited my ophthalmologist. After further testing, my doctor suggested I might have had a stroke and she ordered an MRI. After an MRI, an emergency CT scan and an angiogram of my brain, the doctors discovered a large aneurysm on the posterior cerebral artery. This a rare location for an aneurysm, with only 1% occurring in this area.
As I have no risk factors for an aneurysm (high blood pressure, high cholesterol, overweight, diabetes, inactivity), I most was born with a weakening in my artery wall which caused this aneurysm to develop over the course of my life.
I was immediately hospitalized and a plan was put in place for my treatment. Two days later, I had a seven hours surgery to coil the aneurysm to stop the blood flow to it, and to bypass the aneurysm to protect further eye sight loss.
I'm doing great today and am better than ever!
I am humbled by the medical technology and gifted medical team which saved my life. I was never afraid of my surgery; I wanted the surgery; I needed the surgery… and thank God, there was a surgery that could save my life.
I have been an advocate for self-awareness, if something isn't "normal" for you, go to your medical professional. My small loss of peripheral vision was caused by a huge aneurysm, which caused no other symptoms except for a small loss of vision, but would have been life altering for me and my family, had it burst.
As I recovered from my surgery, I decided to leave my former employer and I founded The Grocery Group.
It's important my legacy in the grocery business be one of developing leadership in purpose, people and products for our industry.
My greatest passion is to help develop a diverse workforce for the industry I love so much and which has been so good to me for 35 years. I look forward to continuing to bring you more insights about the grocery industry, and specifically the dairy category, in the future.
My family and I thank you for your kind words of support these past few months. Thank you to Abasto for allowing me to share my story with you.