Svetia has been the number one selling stevia sweetener in Mexico for more than a decade and the favorite among customers thanks to the quality involved in the elaboration process; in which the ingredients used are a 100% natural.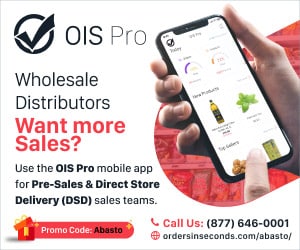 The Mexican company Metco, Svetia's manufacturer, recently started to commercialize its flagship product, Svetia, to the U.S. Hispanic market and the response among customers has been nothing but excellent.
Metco was Mexico's pioneer in introducing the first stevia sweetener to the Mexican market. Svetia is considered a substitute for traditional sugar which is extracted from the leaves of a native Brazil Stevia Rebaudiana.
What makes this sweetner different from other stevia sweeteners in the market is its excellent sugar-like flavor. Thanks to Metco's co-crystallization technology, they succeeded in creating a sweetener made from stevia with no aftertaste, with an excellent flavor, offering customers a healthy alternative without sacrificing sweetness.
Related article: Svetia, Mexico's Best Stevia Calorie-Free Sweetener
The growing consumption trend of healthy products among consumers is a good signal for grocery store owners who should consider adding products such as Svetia to their portfolio. Adding a high-quality product, with a well-established reputation, would be a smart choice. Svetia offers competitive prices and higher profit margins.
Selling Svetia will also contribute to your customer's wellness and health. This is a natural product that will help them reduce their sugar intake without avoiding the sweet taste of sugar. It will also help prevent diseases such as diabetes which has a high inclination in the Latino community.