Are you a Latina small business owner established in the Northeast –states of New Jersey, New York or Connecticut, Philadelphia and Eastern Pennsylvania? Then hear me out!
On November 9, 2017, you will have the opportunity of a lifetime! You will be able to pitch your business in front of a qualified panel of Media Experts representing the who's who in national and regional media and get the recognition you deserve! We will make sure this is your night, the night when you will be the center of attention and the star of the event!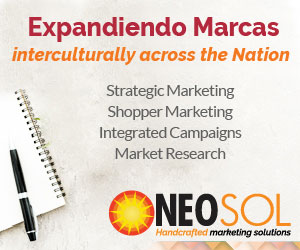 Organized by LatinasinBusiness.us and hosted by the Entrepreneurship Development Center at the New Jersey Institute of Technology (NJIT) in Newark, New Jersey, the Latina SmallBiz Expo and Pitch your Business to the Media Competition is an opportunity to reach out to the booming Hispanic and non-Hispanic market in the Northeast! Over 50 exhibitors and 300 to 400 attendees will be looking for your products, services or connect with your non-profit!
In New Jersey and New York alone, Hispanics represent 19% of the population, one of the highest medium income in the nation. In addition, companies are looking for minority vendors. The non-Hispanic market wants to try your products and there is a media hunger for telling Latinas successful stories!
Pitch your Business to the Media Competition:
That night, a small group of selected Latinas will have the opportunity to present their businesses, products or causes and win $1,000 in cash, with exposure to important national media such as Univision 41, Abasto Magazine, Telemundo, Latino Motion, NuestraGenteDigital.com, Vivala.com, etc.
Related: LatinasinBusiness.us and Abasto join efforts to support Latinas in the USA
And there is more! The winner, first and second finalists will also have the opportunity to apply for a crowdfunding campaign with IFundWomen.com, our Funding Partner for this event!
Karen Cohan, founder and CEO of IFundWomen.com, is fully dedicated to fund women startups, small businesses or causes. "I launched iFundWomen, a crowdfunding platform for women-led startups and small businesses and causes they care about to help women get the funding they need to get their businesses or initiatives off the ground. Come check it out and support the #FemaleEconomy," Karen said.
The process to apply for this Expo and competition is easy:
Register your small business to participate at the Expo and Pitch your Business to the Media Competition. Make sure you register under "Latina Biz Owner Table and Pitch Competition" (Only Latina owned-businesses, or small causes initiatives led by Latinas).
If you prefer just to participate at the Expo with your products or services, register under "Latina Biz Owner Table." (Only Latina owned-businesses, or small causes initiatives led by Latinas).
Once we receive your registration, we will contact you with additional details about the competition. We will match you with a Small Business Counselor to help you prepare your pitch.
For additional information, you can email me at [email protected]