With more beer and less guacamole, Americans are getting ready to celebrate the annual Cinco de Mayo fiesta this Friday. The shortage of avocados this year and the high prices of this fruit in the market are forcing many to go without this dip they're used to eating their snacks with.
The California commission of avocado estimates that 105 million pounds of avocados will be devoured for the holiday, down from 135 million last year.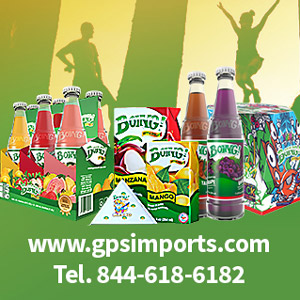 This Friday is the celebration of 155 years of La Batalla de Puebla, a commemoration of the Mexican Army's 1862 victory over Emperor Napoleon III's French force. It's a date that intertwines with the celebration of Mexico's independence on September 16th, which recognizes Mexico's culture and, heritage and has become very popular in the United States.
And tradition dictates that to properly celebrate, Mexican dishes are necessary, along with avocado for the guacamole dip for tacos and to accompany the meat.
Due to low production of fruit harvests this year and a rising demand for the product, avocado prices have soared up to 55% this year. According to the United States Department of Agriculture, the average price is now $1.43, whereas last year it was 98 cents.
"When the fruit is priced higher, it's priced higher at retail and food service," said Jane DeLyser, the spokesperson for The California Avocado Commission, according to the USA Today newspaper.
DeLyser added, "People are still buying and consuming avocados, but instead of buying multiples, four to six. they're buying two to three because of the price."
California produces 15% to 20% of avocados consumed in the U.S. while the rest mostly come from Mexico.
Although the Cinco de Mayo celebration is not ingrained in Mexicans, the celebration has become popularized over time with the Mexican-American and American community. The celebration has also become enhanced over the 70s and 80s decades with beer companies using the date to promote their drinks and attract more consumers.
Where to Celebrate Cinco de Mayo
USA Today posted the best places to celebrate Cinco de Mayo around the country with good music, drinks, and food. Here are some of the establishments mentioned in the article:
Temerario restaurant, in Chelsea, New York with authentic Mexican food
The restaurant Guisados, based in different locations in Los Angeles
Diablo's Cantina, in Vegas, known for its spicy salsa
Casa Rio, in San Antonio, Texas, known for its traditional Mexican dishes and Tex-Mex.
Juan in a Million, a family owned restaurant in Austin, Texas.
Puesto Restaurant, in San Diego, California, who proudly voice about their pure Mexican flavors.