The leaves are already changing color. With the leaves, the temperature starts to drop to crisper air, bringing along new flavors to the table. What characterizes autumn and winter for me are the aromas.
I'm one of those people that uses the phrase: "it smells like autumn," or "it smells like Christmas," when referring to these ingredients that adorn the market, the house and your dishes. Take a look at these four ingredients that make it "smell like autumn."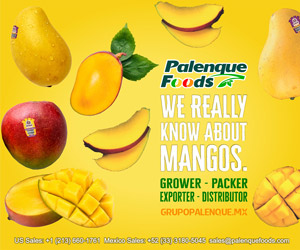 Rosemary
Enjoy it fresh, but also put it on your plates, decorate the table, the dining room, the living room and even the entrance to your house if you want. This week, markets are already selling Christmas pine trees. It adorns the house and fills it with aroma.
If you cut some branches or buy a bouquet, you can decorate the table, each plate or each napkin with them to add a touch of autumn in a special dinner. Remember that rosemary goes well in stews, pastas, recipes with pork, turkey, lamb, beans, with pumpkin and even with vegetables. Mix well when mixed with thyme and sage.
Roasted Nuts
Put them in a pan with butter and honey to caramelize them. It would be great to serve them as snacks, while you decorate the house, receive the visit or enjoy the kitchen on a normal day with some seasonal music.
Sage
On my house's patio, my grandma always used to drink it in tea because for her, it was the best medicine. Its aroma is of full autumn. It's used a lot in Italy and France and highlights a touch of pine and eucalyptus. Add it to a pasta or a stew, but it is delicate and can be lost in too much heat.
Thyme
After oregano, it is the second most used in Mediterranean meals. The name comes from the Greek verb thym, which means perfume. Its origin is believed to be Egyptian. You can use it by itself, but in French meals, it is a part of the "Provencal herbs" (rosemary, oregano, marjoram and sage) which are used in many recipes.
Thyme is added to oil, liquors, dressings and even desserts. It is also associated with invigorating and healing powers. You never know what else you could use it for.
Bring the aroma of autumn to your house!
Doreen Colondres is a celebrity chef. Author of the book The Kitchen Does Not Bite. Follow her on Facebook and Instagram @DoreenColondres and visit www.LaCocinaNoMuerde.com , www.TheKitchenDoesntBite.com