Vegetarianism, commonly associated with people who do not eat meat, comes from the philosophy of life that advocates the protection of animals and the non-consumption of any products derived from them. Currently, vegetarianism is part of a lifestyle that controls eating and offers an alternative for maintaining a healthier diet.
Vegetarianism: variety is essential
However, the goals of vegetarianism are not met if the individual does not practice it properly. Sometimes the person may not include enough variety in his or her diet. Or he or she may not combine foods correctly. These issues could result in health problems.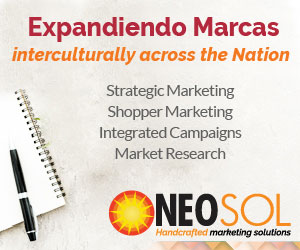 "Vegetarianism has become popularized, but with poor practices. People become vegetarian to control their weight and suddenly stop using certain products without consulting a specialist that can set a balanced diet for them, causing their bodies to become unbalanced. This triggers serious problems like anemia and breaks the basic rule of nutrition — variety, "says dietitian Julieta Ponce.
"Vegetarianism has become popularized, but with poor practices," says dietitian Julieta Ponce.
Therefore, to be a healthy vegetarian with no deficiencies, people should consult a nutritionist to look for food supplements that can replace vitamins, proteins and minerals found in foods of animal origin.
3 tips for a healthy vegetarian diet
1. Use food supplements
"Products derived from animals are high in vitamin B12, iron and calcium. Vegetarians are lacking in them and should use foods or supplements that contain them" says the nutritionist Aurora Serralde.
Vegetarianism is not recommended for children.
By following these practices, becoming a vegetarian can be an ideal alternative for people between the ages of 20 and 50. Vegetarianism is not recommended for children, pregnant women and elderly people, as their bodies require more nutrients.
2. Include variety in your diet
Vegetarian menus have become more versatile thanks to soy. Besides being the main source of energy, soy is an element that goes well with many foods and is found in a variety of flavors, dishes and recipes.
"Soy is considered the queen of legumes. It is a fact that its protein level is greater than that of any other legume. [A serving] can provide up to five grams of protein (meat has seven) and the quality of its protein is so high that it is completely absorbed," says Ponce.
3. Take advantage of the versatility of soy
Soy is versatile and can be made into other products like milk, tofu (called tofu) and soy meat, allowing one to create different recipes, like meatballs. Furthermore, when combined with ingredients such as wheat, foods like burgers can be made, which are otherwise not normally associated with a vegetarian diet.
3 types of vegetarians
With a varied and balanced diet, vegetarianism can be a healthy alternative for people. Here are the three main types of vegetarians:
1. Pure vegetarians (vegans)
They eat: vegetables, fruits, legumes, nuts and cereals.
They avoid all products that are derived from any animals, including refined sugar and honey. Some vegans will not wear any type of clothing that comes from animals.
2. Lacto vegetarians
They eat: vegetables, fruits, legumes, nuts, cereals, milk and its derivatives.
They avoid: meat, eggs and sausage, while consuming refined sugar and honey. Milk is their main source of animal protein.
3. Lacto-ovo vegetarians
They eat: vegetables, fruits, nuts, cereals, milk and egg products.
They avoid: meats of all kinds. Their main source of protein is the egg.
Other kinds of vegetarians
Api-vegetarians add honey to their diet. Fruitarians only eat fruit. Ovo-vegetarians eat eggs, but not milk or its derivatives. Some vegetarians consume only raw vegetables. Others eat a diet based solely on dairy and grains. And macrobiotic vegetarians have a balanced diet based on vegetables and fruits, seeds and grains.
For a government guide on vegetarianism, see the following link: http://www.nutrition.gov/smart-nutrition-101/healthy-eating/eating-vegetarian.