The product is the set of tangible and intangible attributes under a physical form that the consumer acquires to satisfy a specific need. In this first part of a series of two articles we focus on the importance of the physical attributes: Container, Package, Label and Wrap.
The second aspect is related to the physical presentation of the product: color, typography, graphic scheme, ergonomic shapes, design of packaging and container, etc., in other words, they are the product's dress, indispensable characteristics to arrive "well presented" to the store shelves.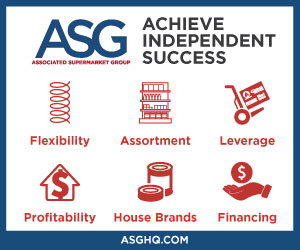 Just change one of these attributes so that the product is perceived as a different one.
The primary functions of the Container, Packaging, Label and Wrap are: conserve, protect and identify the goods throughout the process of storage, transportation and distribution.
In order for this to be achieved, it is necessary to rigorously follow the basic procedures for conditioning, presentation, handling, storage and transport of the goods under suitable conditions to the collection centers, until they reach the consumer's hands.
On the other hand, these physical attributes fulfill specific tasks in the trade that facilitate the exchange, distribution and security for the consumer.
The main objectives are:
Protection of the product against alterations that may affect its physical characteristics of freshness, flavor, color and texture.
Convenience of storage and distribution, which facilitates the control of inventories, handling and transport.
Carry the necessary information on indications of use, ingredients and composition of the product.
The Importance of Product Design
The demands of the modern world indicate that container and packaging design must focus on the construction of the brand and not on a simple graphic solution, as was the custom before the globalization of the markets.
Container and packaging as brand personality tools and as motivators in consumer habits, should be the premise to take into account when undertaking the design project.
Related Article: Color: A Strategic Weapon in the Battle of Brands
To develop the packaging, the designer must take into account information that the company provides regarding the product and the experience that has been accumulating over time.
The commercial aspects, the consumer, the distribution channels and the antecedents in the commercialization of similar products must be evaluated.
Similarly, the distribution forms, type of storage, destination points and transport used must be considered.
The design of the product packaging has a double task: structural design and graphic design.
The graphic design includes the concepts of the company's visual identity, the brand and other distinctive elements such as corporate color, typography and graphics used by the company.
The combination of these elements has the function of attracting the customer's attention, for which reason the product must be developed in accordance with the basic principles of marketing.