Mexican food has impacted every sector in the United States.
Everybody loves Mexican food, right? Latino food has been an important influence in this country's culture for centuries. The United States is truly a cultural melting pot. So it's logical that many cultures influence our style, tendencies and the love of food.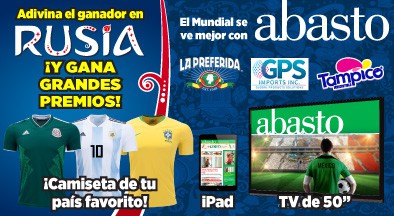 It's no secret that Latino cuisine, and Mexican food in particular, are loved by all. In fact, Mexican food is actually increasing in popularity each day.
Mexican Food Can Boost Sales
Recognizing the power and popularity of Mexican food is easy for manufacturers and marketers. But how do we use this knowledge for creating an efficient and powerful message that reaches the constantly changing consumer, drives sales and spreads brand awareness? These are the questions that we must face daily.
During the past 15 years of the 21st century, we have observed an important generational change that affects what consumers and stores expect from brands and retailers, and how they receive communication. Social media and the web have delivered the power over to the buyer. This phenomenon is happening in all ethnic groups.
Consumers Have the Power
In today's world, if a consumer has an idea for a new product or wants a new flavor in an existing product, it's very easy. There are options like 'Kickstarter' or 'Shark Tank' that make what was once impossible and out of the question a reality that is possible, and even feasible.
One of the most well-known campaigns in recent years is Lays' Potato Chips: 'Do Us a Flavor.' The campaign openly gives consumers a voice and vote in product development. Brands and retailers don't have all the control anymore. When it comes to who determines buying trends, customers have created a 'cross over' effect, something that has become a part of daily life.
To be aware and to invest in this 'new normalcy' is the only way to guarantee a continued growth for the future. As the brands and retailers, we must work together in sharing ideas, trying new strategies and being relevant for the buyers of today and tomorrow.
La Morena: A 45-Year Tradition
That being said, La Morena is a Mexican food brand with a tradition of 45 years that produces chiles and sauces of high quality. For more than 30 years it has been imported in the United States by Padilla Import Sales.
The sales and marketing teams of Padilla (ISM) are dedicated to working with distributors and retailers to bring innovation and market penetration. Their goal is to boost growth in the food category, and increase sales and margins for all products in the American market.