Many companies that have difficulty in selling products and having them on the supermarket shelves find that working with a broker is the perfect way to increase their sales.
But what are the advantages of working hand in hand with an intermediary or broker in order to achieve a major expansion of your products? To answer this question, Abasto interviewed Juan Prieto, a prominent broker on the West Coast with over 30 years experience in the market and president of Broker Co.
Abasto: Why is it important for a company to have a broker?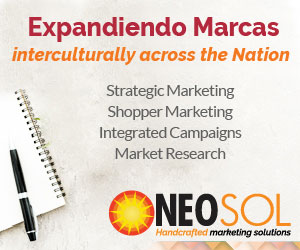 Juan Prieto: The biggest reason is the personal relationship the broker has with supermarket buyers, his market knowledge and the trust and confidence that has been created through his years of service.
What are the requirements for you to conduct the intermediation between the company, dealers and supermarkets?
The manufacturer must have money to invest in the brand.
JP: The manufacturer must have money to invest in the brand through 'slotting', demos, promotional calendars and participation in the chains' events. Something essential that the manufacturer needs to understand is that shelving doesn't grow; something has to leave [the shelf] so that there is room for the product.
What is the process like?
JP: Once the manufacturer accesses the necessary investment, the product is presented to the distributor, who gives us the selling price. With this and the implementation program in hand, we present it to the supermarket buyer. Here, then, is when respect for and confidence in the broker come into play.
In what regions do you work?
JP: At the moment we are in Southern California, but by mid-2016 or early 2017 we will be opening a new branch upstate, allowing us to further expand sales in other areas and work with new brands.
Could you mention some of the most successful examples that you have had?
JP: Fortunately all the brands that I currently represent are a success, but some are something special. For example, four years ago we brought Tuny Tuna of Mexico, which had tried to enter the market with no results — and now we are in the supermarkets.
Another brand is Electrolit, which in one year is already in the Unified Grocer Ranking 2400 SKU's. Similarly, we have Carbonell Olive Oil. This is a great challenge for the Hispanic market because it is 100% olive oil and nowadays there is an incredible variety of Oil "Mix" which contain only 15% olive oil, but we are already entering the market with great success.