The time for using map books to get to a store or figure out how to go to a mall is in the past. Nowadays, everything is based on the address search guidelines of Global Positioning Systems (GPS) and applications on smartphones that use digital map platforms, such as Google maps and the most robust system known today, Waze.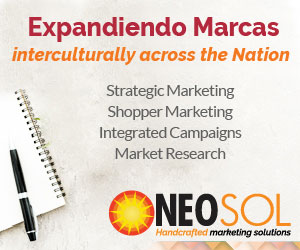 These global positioning systems have modified our way of transportation to recognizing our common areas and knowing the fastest routes to get to our destination, but it has also limited our capacity of perception over places we visit and a lot of times, paying attention to only the map makes us lose the opportunity to appreciate other shops or places to go.
The advantage we have with the use of technologies like Google maps or Waze is based on the fact that these systems study our movement patterns, these systems allow us to start indexing specific information, allowing thousands of potential customers to see our business in the route that we follow while we drive our vehicle.
With simple steps and a little investment, we can achieve visibility in these resources. It is easy to do. We can go to Google and update our business information, inform about our schedules and even link them to systems like YELP to give a better definition of what we do and what we sell, together with the opinion of our customers.
However, the real revolution begins with the use of Waze. This system allows us to show the users that circulate near our business an ad with more friendly and striking graphics about where we are located. It can also place parameters of greater depth, such as giving indications about a specific consumption that appears with our premises, giving a reminder that our brand is sold in that place.
This is also an excellent opportunity for brands who want to be noticed in a specific zone. Waze is a system that is so dynamic that advertisements can arrive directly to the consumer's cell by distance ranges or based on their consumption patterns.
Nowadays the power of the promotion of your business or brand is in the hands of your clients with innovative, dynamic technologies that show real results of promotion and visibility to the final consumer.