It's not enough to say, "I'm an entrepreneur," dream big and desire to achieve your goals.
Being an entrepreneur implicates having a successful mentality, positivity, strengthened, even bulletproof mentality… the bullets of toxic people, of those who say you can't, that it is difficult, that you should give up and of the obstacles, the rejections, the falls.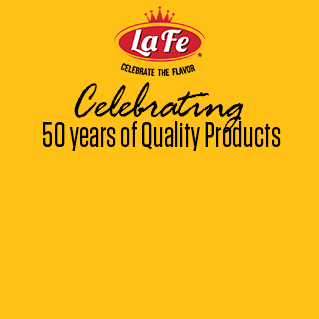 That type of mentality doesn't arise by spontaneous generation, it is only achieved in a process of continuous construction, through valuable readings and seeing and listening to people with great vision, knowledge and the ability to influence. They can become mentors whom you can follow.
For us, one of those people is Anthony Robbins, an incredible writer and motivational speaker, who with his experience and commitment has helped thousands of people around the world through his lectures, books, videos, etc.
We just found a wonderful video, in which Anthony, more than giving us answers, leads us to question and reflect … why do we do what we do?
Out of all the valuable content in the video, we found a powerful video that we wanted to share with you so that you can be a better entrepreneur:
When we don't achieve our goals, instead of complaining, shielding ourselves from our needs, our past and finding excuses to console ourselves and avoid taking responsibility…
We should lift ourselves, lose the fear, step out of our comfort zones and use our strongest emotions to take action.
The best way to do that is to base our lives on the great power that we all have, but that we sometimes don't value because we don't know it's there. It's the capacity to make decisions, to use our ingenuity and creativity to find solutions. This is the real way to forge your destiny to become a good entrepreneur.
We should also become aware that we must commit ourselves to grow as people, to recognize that we came to the world for a reason and that it is not only about achieving an individual achievement, but that we have the possibility of leaving a legacy, of contributing to make the world better (as cliché as that sounds) offering something valuable to others and our own example of life, experiences and commitment.
Having this idea clear, we are capable of changing the passive, conformist and negative mentality, the mentality that uses expressions like, "We are condemned by our past." This way, we are able to empower ourselves, make our life (including those of others) more satisfying and make a difference in the world.
We invite you to watch the teachings that this video leaves us with so that it serves as a reflection, lets you draw your own conclusions and helps you move away from excuses. That way you can focus on what you can do, what you can achieve and whom you can impact as an entrepreneur.
Remember, why would you want to be just another one among many when you were born to be extraordinary?
Follow us on Instagram @normajerson