"Nothing is permanent except for change." – Heraclitus
Every day Hispanic companies face new challenges in their organizations to compete in this complex American economy in which they operate. Some companies or individuals resist change, others prefer to adjust and respond to everything that happens around them.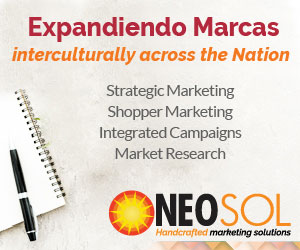 The new corporate strategy requires that business leaders change their operational vision and rethink new schemes in decision-making.
Leaders are the first to take responsibility, they must be prepared and trained so that the entire company can take on the new challenges.
Many of the initiatives put in place by leaders in order to generate changes within an organization fail due to resistance, which in many cases is due to the uncertainty caused by high-level leaders, who do not have clear strategies and expected results.
The 3 steps to make a positive change in your organization:
Know the current situation of the organization, ask if a change is necessary in all aspects, set and design the goals to be met.
Carry out the change, clarify the organizational landscape, reinforce the responsibilities, tasks of the people involved, create the necessary structures, develop and design new systems to begin the process of promoting new attitudes and forms of work.
Cascade (make information flow from top to bottom) information at all levels, that is, to keep the organization with updated information and give feedback to correct deviations in the processes.
The third step entails a great challenge for the leaders, because the lack of information in times of changes generates stress and anxiety in the collaborators, resulting in resistance to change or unexpected results.
Companies must be able to assume their social and economic role in different regions of the country, they must understand that we must adjust to the demands of industry, markets and competition in this changing economy.
Related Article: Good Business Management Skills Is The Path of Success
Collaborators face new challenges for which they must and must be prepared to take on the challenges of their industry or market.
Change entail numerous challenges. These challenges often arise in periods of instability or variability. Some are concrete and limited, but many are more abstract and continuous, such as keeping the group focused on their long-term vision.
There are 3 strategies to make the process easier:
Create mechanisms to communicate the vision in an understandable way at all levels.
Share the load.
Find mutual support in those who share the same experience.
If you can execute the 3 steps and the 3 strategies to face the challenges that the change brings, there is a good chance that these will turn into a SUCCESS story!
"If today were the last day of my life, would I want to do what I'm about to do today? And whenever the answer has been No for too many days in a row, I know I need to change something"- Steve Jobs.
Write me at [email protected]