Education? Who has time for education? As an immigrant entrepreneur it is sometimes difficult to find time to study. After all, who else other you is in a better position to understand how your business works?
However, studies show a direct correlation between the progress of small businesses and the educational level of their owners. The reason is simple. When it comes to growing and expanding a business, those who have received formal training in areas such as finance, planning, taxation, marketing and sales have more tools to face the challenges.
Of course, other factors like having a stable group of good advisors or keeping up with the technology are also very important.
It's important for your children to have an education if they will work in your business.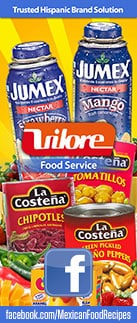 Perhaps you are not willing to turn to the books. However, if you plan to bring your children into your business, it is essential that you motivate them to finish college. Not only will it help them become better leaders, they will have more credibility with bankers, investors, distributors and other professionals with whom they must relate in order for your company to grow.
Note that generally there is a difference between the typical vision and motivation of the founder of the company (an immigrant) and his or her successors. This is another reason to prepare leaders with a university education that can continue opening doors.
[Pullquote align = "right" cite = "" link = "" color = "" class = "" size = ""] You can improve your thinking just by attending college. [/ Pullquote] And while future entrepreneurs most commonly study business, they need not be limited to that specialty. They can also study finance, marketing, communications or any other field, since you can improve your thinking just by attending college. This education will be the perfect complement to the practical learning they have been absorbing in the family business since childhood.
There are organizations to awaken the entrepreneurial spirit of young people.
One such organization is the US Hispanic Youth Entrepreneur Education that offers programs in high schools. Through symposia, scholarships and mentors, USHYEE encourages young Latinos to continue their studies toward a business career.
One of the best ways to grow your business is to give the next generation a good education.
Fortunately, in this country, there are various scholarships for your children to go to college. The Hispanic Scholarship Fund (www.hsf.net) is the leading Hispanic organization in providing scholarships and educational support. In its numerous Town Hall Meetings and Steps for Success programs taking place throughout the country, the HSF guides students and parents on the university selection and admissions process. It also provides information on obtaining financial aid and scholarships.
The US Hispanic Leadership Institute (www.ushli.org) also offers numerous conferences for developing leadership skills (one of the most important traits of an entrepreneur), which students need to demonstrate at the time of filling out scholarship or admissions applications to college. Remember: one of the best ways to grow your business is to give the next generation a good education.
There are many resources to help.