Nowadays, the deep knowledge you have of your client in their buying habits or knowing what the reasons are for why they buy at your business can make the difference in taking your business sales or brand to the next level.
If you are a point of sale, take advantage of your store's natural traffic to place a tablet or computer in the sales box that allows you to capture your client's information, either in specialized software such as mail chimp or aweber or with a basic template like Excel. In addition to this, several of the software's within the sales position even allow you to record customer information with the products you consume.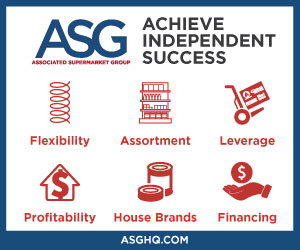 This information gives you a more detailed statistic of how often customers are visiting you, the peak hours and the most requested products.
With this information, you can create quality strategies with promotions using anchor products to attract more consumers or that the usual consumers increase the value of the transaction at each visit.
In addition, you can show brands the value they have in your customers and request support such as special sales, raffles, etc. Remember that for a brand representative it is easier to request this support if you know clearly the numbers of what your return on investment or ROI in a promotion would be.
Seeing the flow of your customers and having their information allows you to maintain a continuous dialogue where you let them know about the shop's anniversaries, seasonal specials such as Mother's Day or Father's Day, as well as having them informed of what is happening in your community. They value this very much and an emotional bond is developed at the time of purchase as it gives them a sense of belonging within their social environment.
Now, brands leave aside the great potential that has the one-to-one contact with their end customers. Many times, they only focus on giving a sample of the product or educating about what they offer, but it's necessary to go further than that effort, collecting the information or generating what is called an "opt-in."
This generation of information can be done from something as simple as from the promoter's own cell where through an app of the hundreds that are available, records the data of the person, even creating a digital game in a Tablet to win prizes online, etc.
All this information has a purpose similar to the previous one, but with the difference that it can be personalized and of course with a greater range of depth that allows knowing why your consumer is buying or discarding the idea of your product. You would be surprised to see the results you can get from this.
This information also allows us to make customized promotions segmented by geographical region and that would even allow sending a promotion to a specific point of sale.
In conclusion, we should take advantage of the moment of meeting our final customers, learn to listen to their needs and understand why they buy, when they buy and what is the link that binds them to your brand or establishment. Take advantage of digital technology to capture your customer's information at a low cost, but focused on having great results in the medium and long term.