Independent retailers do not have to hand their sales and customers over to the big chains. It is true that price-based competition is very difficult for the small business owner, who cannot negotiate the same discounts from suppliers who manage large enterprises.
But there are compelling advantages of being a small business that can compensate for slightly higher prices. As the owner, you have to recognize these advantages and incorporate them in day to day operations.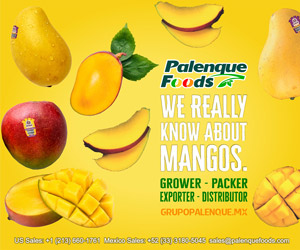 1. Provide merchandise directly to your clients.
The big chains usually have centralized procurement departments that buy in quantity for all their locations. The vast majority of what the large chains sell is generic. You can offer products that meet the needs of your local customers. Buying imported food and preparing cuts of meat preferred by your customers will offset having higher prices. This kind of detail is very expensive — or in many cases prohibitive — to the large chains because of their policies.
2. Adapt quickly to market changes.
Large chains have to plan their offers and advertising campaigns months in advance and wait for the parent company to approve the budget. Take advantage of this weakness to stand out at local celebrations and events where you can sell — for example, when a local sports team wins an award and has a sale in their honor.
3. Take advantage of the large chains' expensive marketing campaigns.
If large chains in your city are organizing a campaign to promote a particular product or a time period such as a back-to-school sale, you can also offer the same promotions. Take advantage of the marketing that has made them big.
4. Establish personal relationships with your customers.
Many studies show that consumers are willing to pay more in many cases in exchange for better service. When you pay less in a big store, you are sacrificing other things like customer service or flexibility in payment terms. You can stand out by reaching out to your customers and making them feel like they are family.
5. Work together with your peers.
If there is no local organization for small businesses, you should organize one. It does not have to be  something as formal as a chamber of commerce. Just meeting once a month to learn from one another can be very useful to discuss what tactics have worked against the big chains.
6. Control spending.
While the competition may negotiate discounts on merchandise sold, at the same time they have very high fixed costs. Rent, the store interior, bureaucracy associated with procedures and much more must meet national or regional company standards. They are usually very high. If you focus on controlling your overhead costs you can compensate for the discounts that are not within your reach.
Not all of these ideas will work. But the ones that do will be enough to maintain your position against the competition. And in many cases you will take sales away from larger competitors.