Telling your story is a simple way of explaining your personal brand, a skill which is important to pick up on if you wish to have success in your business and to stand apart from the rest.
In LatinasinBusiness.us, we basically tell stories. Not just stories about success, but stories of struggle and of those who have created great companies: their vision and perspective, their innovation and progress. We also show the circumstances behind what has made them who they are.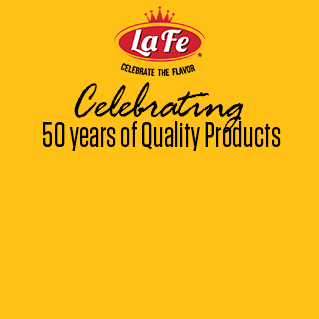 Companies invest hundreds of thousands of dollars in defining and refining their market. Your company brand is the most important thing you have since it expresses the company's culture, your products, your services and your company's position in the community. The way in which consumers perceive your brand is fundamental in influencing them and turning them into loyal customers of your products or services.
However, as owner of your business, you are the image of your company and your personal brand matters very much.
Do you know the story of Oprah and her struggle with poverty, weight gain issues, her determination to build a media empire and focus her efforts on educating disadvantaged youth?
In the same manner, your personal brand matters to your clients. They want to know who they are buying from. Are you a role model for your community? What is your purpose? What were your struggles when you launched your business or what was a sacrifice you had to make to be where you are now?
Technology and privacy
In today's world and with the expansion of technology, we have all become public figures. If you have a cell phone or a connection to the Internet, your life is no longer private.
Taking control of your history and personal brand is fundamental not only to promote your vision amongst thousands of other stories, but to also diminish any possible damage to your reputation or increase the chances of access to potential opportunities.
Only you can tell your story in a unique way that can later be spread in your professional circle, your industry or social media networks.
The Superheroes
We also live in a world of superheroes and everybody is waiting for the next superhero to come and save them.
Whether it's a large corporation for which you're trying to become a supplier or your regular customers, every person you deal with daily has a world of resources at their fingertips to find out about your personal history.
Related: 5 Reasons to Reach for Success with the Help of a Coach
Using your personal brand to sell your reputation
Instead of letting those resources drown you, you need to take control and present yourself as the hero or heroine of your own story. Tell them how your unique, "secret," capacity or unique ability can "ease their pain," help them solve a problem, advance their organization's mission or improve their profitability. Those faculties must be intertwined in your unique history.
If you have a business you sell ideas, products, service, but most importantly you sell your own reputation. Don't let your personal brand be a burden on your company.
Learn to relate your history and let your personal history be your greatest benefit.