When it comes to attracting a certain segment of the population, there is a clear difference between know which shops they go to and what consumers buy.
For example, know that 61% of Hispanic millennials in the United States have bought at a Hispanic store at least once in the past year is useful, but that is only a layer of knowledge. In one second coat, among many others, is the fact that 51% of Hispanic millennials are attracted by Hispanic shops because they have a bakery or tortilla factory in them. Would attract Hispanic millennials?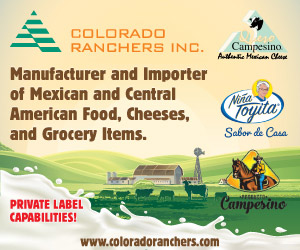 Due to the growing and increasingly important cultural diversity in the United States, these young consumers will play a crucial role in spending trends over the next 20-30 years. It should be noted that 40% of the generation of the Millennium across the country are multicultural and that more than half of this group are Latino.
In addition, a quarter of all millennials are first or second generation immigrants and have even strong ties with their countries of origin, which certainly influence their behavior of buying and loyalty to brands.
According to a recent study by Nielsen, the preferences and the needs of Hispanic millennials are even more shocking from a perspective of opportunity within certain cities with greater Hispanic influx as Los Angeles. Specifically, half of the generation of the millennials in Los Angeles are Hispanic and expected that this concentration will increase by 54% by the year 2020.
LATINOS COMPRISE AN INCREASING OF THE MILLENNIAL POPULATION SEGMENT IN LOS ANGELES
Nationally, 57% of Hispanics, in general, say they feel attracted to Hispanic stores since these tend to offer the products and brands that reflect their cultural tastes. What is remarkable is that young latinos, who are usually more open to other cultures, are nearly equally attracted to these stores for the same reason (54%)
LATINOS ARE LOOKING FOR PRODUCTS AND BRANDS THAT REFLECT THEIR CULTURE
Understanding the trends and preferences at a national level is important, but not faithfully appreciated the full picture of the behavior of the consumer. Marketing professionals know that "one size fits all" approach does not work with consumers, so brands and retailers have to be agile and precise in its marketing efforts, which means to adapt their products and services at the local level.
For example, food stores that include a Hispanic bakery or sale of fresh tortillas, for example, are much more attractive among young Hispanics in Los Angeles, that among all Hispanic millennials in United States. In fact, 68% of Hispanic millennials in Los Angeles say that they buy in stores Hispanics for this reason, well above the national average of Hispanic millennials (54%).
AFFINITY IS HIGH IN LOS ANGELES AS HISPANIC AND PREPARED FOODS BAKERIES
Looking for more detail the trends of consumption of Hispanic youth in Los Angeles, we found that cultural products are strong drivers of purchase trips to the shops. In fact, they are the main motivator of travel purchase for this group, where they select sweet bread, fresh tortillas, and prepared foods, for example.
In the same way, this Nielsen study found that Hispanic millennials in Los Angeles are 26% more attracted to buy Hispanic products, that the total population of Latin in the city.
The frequency is also an important factor among young people, given the tendency of this group buy something and eat it the same day. In Los Angeles, more than 50% of Hispanic millennials spend $ 31 or more per shopping trip in these shops. The important thing is that while the Hispanic youth budget could be narrower than the of the of older, this segment continues to be attractive for tents from a cost perspective.
Regardless of the market or population group, it is essential for brands and marketing professionals to know what attracts consumers. In the field of food, where there are millions of shelves with an incredible variety of products to choose from and plenty of space to optimize on the shelves.
This is particularly true when it comes to the needs of Hispanics, many of them still gravitate toward products and brands that are connected to their cultures, traits that many Hispanics have not found even among some of the general country market grocery stores.
Methodology:
The views in this article were derived from the survey "Shopping for my Culture", a survey of Hispanic stores in the United States. Speakers of English, Spanish and bilingual Hispanic households included in Nielsen Homescan Panel were included. The millennials age range is 18-34 years of age. For more information, write to MulticulturalCOE @ nielsen.com.