Today everyone knows what an SMS message is, but few companies realize that this system can be used as a marketing tool. Below are some of the applications and strategies for SMS which can be used in your company:
5 Ways to Use SMS Marketing
1. Generate incoming calls
1.Suppose you have your contact center on the premises but the activity on your computer is only from outgoing calls. One way to help generate call volume to your computer is with SMS sending activity. With this tool, a short message of up to 160 characters can be sent. It is recommended that the message contain less than 120 characters. The text should include a message to invite the prospect to dial a number that is documented in SMS, or to send a response message for the Call Center to call them back. Prospects who request to be called back regularly have a greater potential for closing sales than one that is not interested.
2. Send a promotion
Hand in hand with the first option, it is recommended that the text include an irresistible promotion that nobody can pass up. It should be no more than 120 characters, where the text becomes an invitation to action. In promoting what is sought is the generation of a qualified prospect that already has an interest in your product or service. For the strategy to be effective, the SMS is sent regularly to a customer who bought in the past or to someone who requested a quote but never decided to buy.
3. Invitation and reminder for an event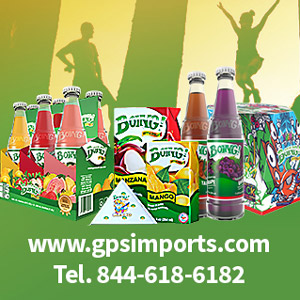 Sometimes we have special events in our stores whether or virtual and seek to terminate or move inventory to make room for the new production. In such cases the invitation to a special event like Anniversary Sale, Black Friday, liquidation or sale of Season Night is one way to attract prospects to your store, inviting them through SMS. The message can include an exclusive coupon for the customer to press the hyperlink and confirm their attendance.  An email is requested so that the coupon can be sent.
4. Surveys
Did someone just buy a product or service from you? Request the individual's cell phone number to send him or a short survey to evaluate the product or service. You can offer a gift certificate to the client for access to his or her cell and for completing the survey. The survey will seek to gather information to improve your service and / or product, and ensure customer loyalty so that he or she will buy again.
5. Invitation to pay by direct debit
There are always delinquent customers. One of the strategies of SMS Marketing is that it can serve as your collections agent when funds are needed. First, divide the portfolio of delinquent customers into categories by the type of delay:
• Preventive Delay: Customers that are regularly a few days behind the payment date.
Typically, a reminder helps ensure timely payment. The coverage is 15 days prior to the date of payment until the present.
• Early Delay: At this stage there are four levels of delay. Level 1: 0 to 30 days; Level 2: 31-60 days; ` 3: 61-90 days and Level 4: 91-120 days. In each case payment reminders and an invitation for them to make their payments on time are made.