The term 'millennial generation' that we have heard so frequently refers to those young people born between 1982 and 2002. This generation has represented a major challenge for brands, especially for the ethnic food industry within the American market. In fact, their consumption patterns are totally different from those of our traditional consumer. Millennials are attached to technology and only believe their information sources that come from the Internet. If it is not on the web, it does not exist for them.
Within this digital link between millennials and brands, impulse buying generated by loyalty is important. It is usually accomplished by impulsive 'call to action' campaigns, through coupons and promotions that convey a sense of urgency: for example, "we have only 100 coupons; take advantage."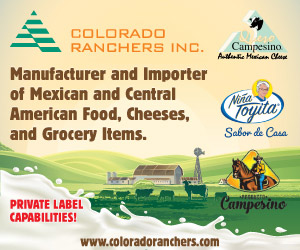 Capturing the attention of these consumers is complicated. Millennials are constantly looking for innovation, seeking out new things in a way that can create challenges. This generation has some subdivisions:
Traditional Millennials, Clean and Green Millennials, Master of the Gadgets, Anti-millennials, Hip-ennials and Mom-millennials.
For food brands, this last division (Mom-millennials) presents the biggest challenge. Mom-millennials are young mothers involved in everything they possibly can, so the time set aside to get things done is reduced and optimized to the maximum.
The advantage is that Mom-millenials are aggressive consumers with financial stability. They are constantly seeking ways to make their lives easier. For this niche, one must promote a brand through the values that allow them to save time and money. For example, show them more than the product quality and benefits they can get through usage. Their information always comes from what they find on the Internet – and if it comes in video format, so much the better.
Some tips so that food brands can have an instant connection with Mom-millennials and generate loyalty and sales:
Provide simple pages with articles and accompanying visuals that show how the product can be used quickly.
Show how the product can be combined with other ingredients.
Have video tutorials for recipes.
Participate actively in blogs.
Invite consumers to buy the product using coupons. Better yet, provide an electronic shopping cart which allows shoppers to buy the product. They can then test the product in their homes without actually having to leave home.