Believing that children cannot develop great ideas and become entrepreneurs because they are small is a big mistake.
In fact, it is at home where we must instill in them the spirit of a job well done, sow the seeds so that when they grow they can bear great fruits and have the tools to be better every day.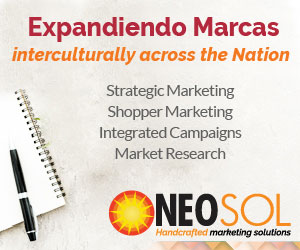 Therefore, we have options that make this process easier and offer five wonderful tips to awaken in our children the spark to be entrepreneurs.
1. Listen and support your ideas.
There is a skill present in childhood that we lose when we grow up if we do not cultivate it, which is curiosity.
That's right, curiosity allows you to keep your brain active and when you want to discover the what, how or why of things, you develop and strengthen an extraordinary capacity. That capacity is called creativity and is the source of innovation and the guide of entrepreneurship. So, do not underestimate the initiatives of children.
Take them into account and direct them to carry out their initiative in the most safest and healthiest way.
2. Do not solve your children's the daily problems.
Even if it seems radical to you, it is necessary.
In the effort to protect our children, we can end up overprotecting them and even underestimate their abilities. With this, we limit the development of fundamental competencies for life … As they are Resolution of conflicts and Initiative.
Don't get us wrong, we don't want to say that you should ignore the situation because obviously children need help. It is about helping them with ideas so that they observe, learn and apply and realize what they can achieve for themselves. As the saying goes: "Do not give the fish, teach how to fish."
3. See the problems and mistakes as opportunities.
As often happens to everyone in life, at some point children will find obstacles that will make them feel anger, frustration and desire to give up on their purpose.
All this is normal, but this is where we must guide them to promote self-confidence and perseverance so that they will continue to achieve the proposed goal.
It is essential to cultivate this from an early age because all entrepreneurs must recover and even reinvent themselves in the face of adversity. In short, they must have temperament and strong ideals.
As Thomas Alva Edison said … "An experience is never a failure, it always comes to prove something." Making children see that mistakes are an excellent opportunity to challenge themselves to seek new alternatives and become "experts" in a subject is an appropriate way to approach the situation.
4. Maintain the focus.
It is essential for entrepreneurs to focus on the tasks and activities that lead to their goal because it allows them to be more productive and optimize time.
And of course, this will undoubtedly lead us to have healthy habits and achieve success in what we do. So if you are in charge of a boy or girl, encourage the completion of the activities and projects they initiate, help them create a schedule that allows them to allocate time and create discipline in their lives.
5. Give the best example to your children.
This is perhaps the best tip that we can give you because it is the greatest source of learning that little ones have. It is silent but VERY powerful.
If you are a mom or a dad, you position yourself as a point of reference and guide for them and your way of thinking, speaking, acting or even dressing, will mark their lives. Keep in mind that you cannot demand what you do not express from your children and if you see the potential to be entrepreneurs in them, you must also strengthen the skills, aptitudes and attitudes that lead you to become one of them.
Remember that the work of being parents and / or caregivers of children is daily, is being consistent, patient and proactive. Above all, it is a process of love and commitment to give them tools that will lead them to create and take advantage of opportunities for themselves and those who surround them.