Are you being the best version of yourself this year? Without a doubt, there are more than 5 characteristics that define good salesmen. Today I wanted to share some that for me, have been the most important in my professional career. They are the same ones that have helped me achieve mine and my team's goals.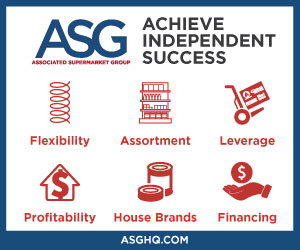 1. Communication
Salesmen are excellent communicators, some by nature and others because they insist on learning to communicate in order to obtain the best relationship with their clients and always be clear about their objectives. They know their product or service well and enjoy what they do, selling. We are all always communicating. Make sure that what you communicate is in your favor and in your client's favor.
2. Personal Image
They tend to be at the forefront when it comes to their environment and industry. They know how to act and are always ready for the occasion. Hygiene, it goes without saying. A clean-shaven beard and an impeccable face will make you look like an authority figure. If someone opened the door of your wardrobe, would you say it represented the person you want to be? First impressions are the ones that count. Take care of your appearance. Are you being the best version of yourself? What do you expect?
3. They know their product and their competition
World-class salespeople are individuals who, in addition to knowing how to communicate the attributes of their product or service, know their competitors. That is, advantages and disadvantages, which will make them speak properly always seeking to meet the needs of their customers. They test, review and compare at all times to stay relevant and up-to-date. The best way to handle objections with your customers is to know perfectly what you sell and what your competition offers. There will always be someone that is willing to not only look at the price, but sees the entire context.
4. Discipline / Punctuality
Your time and your client's time is valuable. It is important to prepare yourself so that you can take the best advantage available from your appointment. Manage your agenda and your time, your punctuality speaks about you.
5. Build relationships
Empathy is one of the characteristics that most attracts clients. Putting yourself in their place and letting them feel that you understand what their needs are will open a field of possibilities that helps build relationships. If a client sees honesty in you, they will be more open to hearing you and willing to work with you.
As you may have noticed, the effectiveness of a sale depends more on you than what you sell or offer. Communication, personal image and discipline are without a doubt what help you achieve a better sale. It is necessary to mention that knowing your product and that of your competition as well as an excellent handling of interpersonal relationships will make you a champion in the sales race.
If you want to learn more, write me at: [email protected]; www.facebook.com/garciajuanramon; http://www.jaygarciacoaching.com/